Woodworking
Hawleys was created to serve the commercial woodworking & processing industry. We supply a large range of Chippers, Shredders, Consumables and Machinery Spares. This range not only includes production equipment but also waste reduction equipment which can handle wood, paper, tramp metal, plastic and more. We also specialise in woodworking knives, nose bars, saw blades and more.
Vecoplan wood chippers and shredders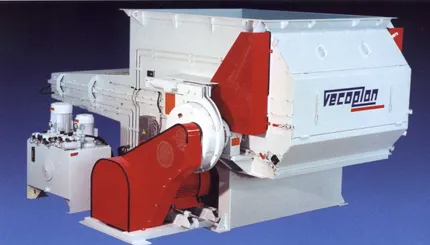 Hawleys is the agent in Australia, New Zealand and the Pacific for Vecoplan chippers, shredders and chip handling and storage systems. Vecoplan is one of the world leaders in waste reduction technology and we have many successful installations throughout Australia for both chippers and shredders. We can offer drum chippers with or without metal detectors and single or double shaft shredders.
Fisher + Rückle veneer splicers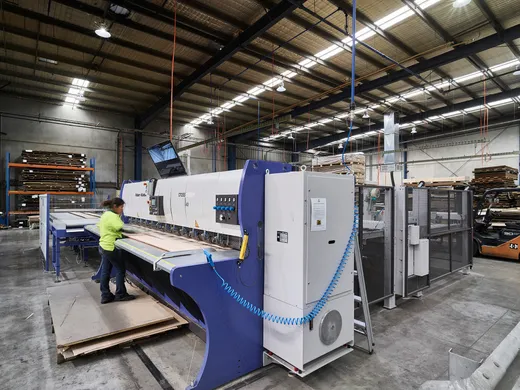 Fisher + Ruçkle is a world leader in veneer splicing technology and makes both cross-feed and longitudinal splicers. Their famous Crossmaster cross-feed splicer gives fully glued veneer joints of the highest quality in a fully automatic line. They also manufacture veneer pack glue application machines, fanning stations, and edge strengthening and trimming machines. Hawleys has represented them for over 40 years.
Merlin and Bes Bollmann moisture meters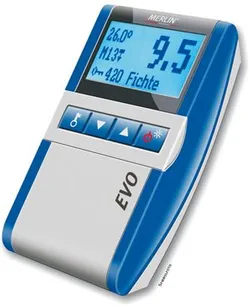 As representatives in Australia, New Zealand and the Pacific region for moisture meter manufacturers Merlin and Bes Bollmann, we can offer you a comprehensive range of both capacitance (non penetrating) and resistance moisture meters for veneer,wood and concrete. These meters are compact and inexpensive and are essential equipment for anyone working with wood or wood products.
Other woodworking equipment
Angelo Cremona hot presses, loaders and un-loaders
Angelo Cremona veneer dryers, loaders and un-loaders
Angelo Cremona veneer lathes & lathe chargers
Monguzzi veneer guillotines
Oest glue mixers and pumps
Vertical and lengthwise veneer slicers
Veneer clippers
Veneer stackers
Ventek veneer moisture analysis and clipper and dryer control systems
Woodworking knives and saw blades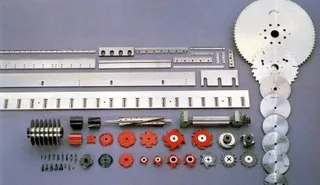 We represent Kanefusa In Australia, Papua New Guinea and Fiji and sell their high quality saw blades and woodworking knives. Some of the knives we sell are:
Veneer lathe knives (peeling knives)
Slicer knives
Clipper knives
Guillotine knives
Chipper knives and counter knives
Nose bars (pressure bars)
Planer knives
Kanefusa also makes lathe knife honing tools.
Riken Corundum sanding belts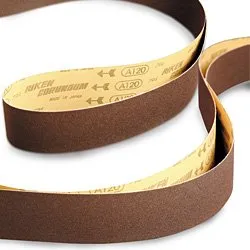 Size 1380mm wide x 3250mm long
Grit 100, 150, 180